The Roofnest Falcon is a great Roof Top Tent (RTT). When you purchase it, they include one handle. And it is a VERY nice handle. If you want or need more handles they are $40 each. Don't get me wrong, they are worth $40 each as they are extruded or cast aluminum, anodized and beautifully formed.

I needed five more handles and $200 is just more than I can spend right now.
A quick trip to ACE Hardware and the Garage Door Parts section turned up these little beauties!
Prime-Line 6 in. L Steel Bottom Lift Handle
Item #52044| Mfr #GD52130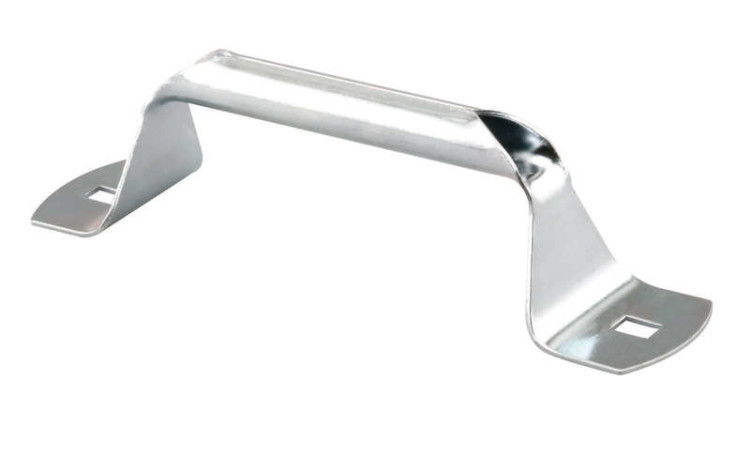 For a wooping $8.99 for two!
They are galvanized steel. Can be painted or left in the silver color.
A bit of stainless steel and aluminum hardware and you are good to go.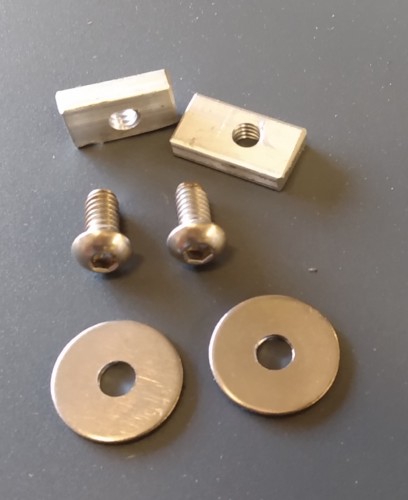 First, I needed to make the little treaded blocks that slide into the Roofnest tracks and the handles bolt to.
Easily cut from a piece of 3/16″ aluminum bar stock (also from ACE HARDWARE) using a jig saw or a band saw or a Hack Saw.
I made mine 7/8″ long X 1/2″ wide x 3/16″ thick
Next drill a #4 hole in the center and thread it for a 1/4-20 Bolt.
I used Stainless steel allen head bolts that I had to trim to proper length with a hack saw and used stainless steel washers.
Slide the aluminum blocks into the groove….Bolt the handles on like all the Roofnest accessories and you are done!
Thanks for visiting!