After months looking for another Stainless Steel, Ruger New Model Vaquero in 38/357…..I finally found one at a very reasonable price (Well, reasonable for the Covid times $800!)
Problem is, it had a 5.5″ barrel and my other NM Vaquero is 4.62″.
A quick request on the SASS Forum and Boomstick had me into a 4.62″ stainless barrel within a couple days.
When installing the barrel it needed to be set back nearly 3/4 of a revolution for the sights to line up properly. That done and the cylinder gap dialed in….now to reinstall the ejector rod housing.
Not so fast Cowboy!
Because the barrel is now a bit shorter at 4.XX" and the hole to attach the ejector rod housing doesn't line up.
I needed to remove a few thousands off the shoulder of the ejector rod housing where it meets the receiver.
I made a jig for the lather to accomplish this
A piece of 1/4″-20 threaded rod…A couple nuts cut on one flat to tighten up on the threaded rod when in the lathe (My 6 jaw chuck will only close down to 3/8″ there fore the nuts are needed)…..and a piece of 6061 aluminum turned down, drilled and threaded 1/4-20 to hold the housing in place. A ball bearing tail stock center holds the jig proper.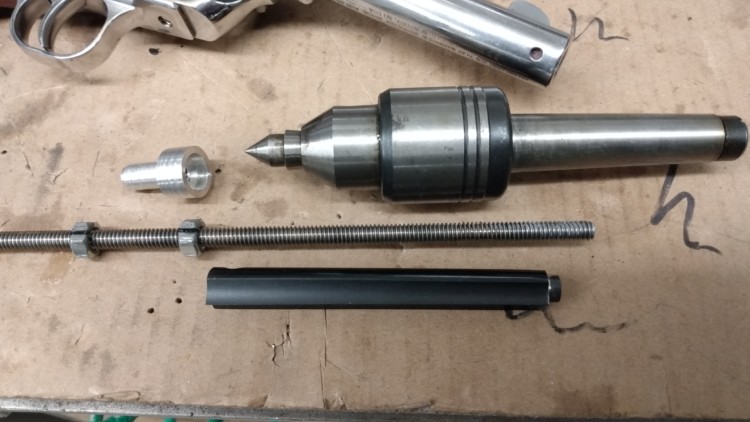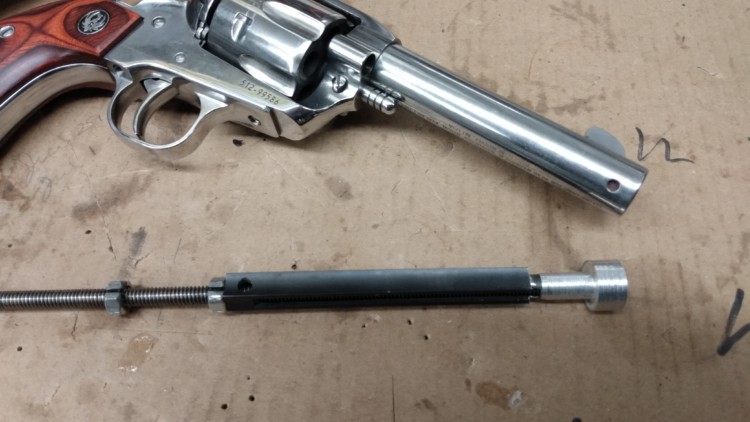 This is the aluminum piece to secure in the tail stock center: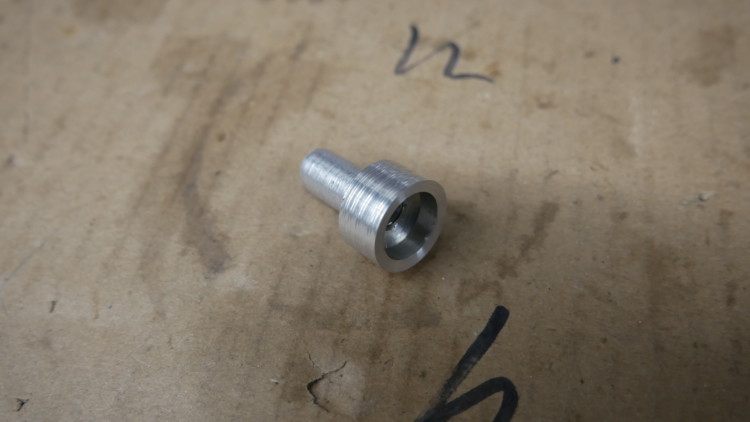 Here is how it looks set up in the lathe…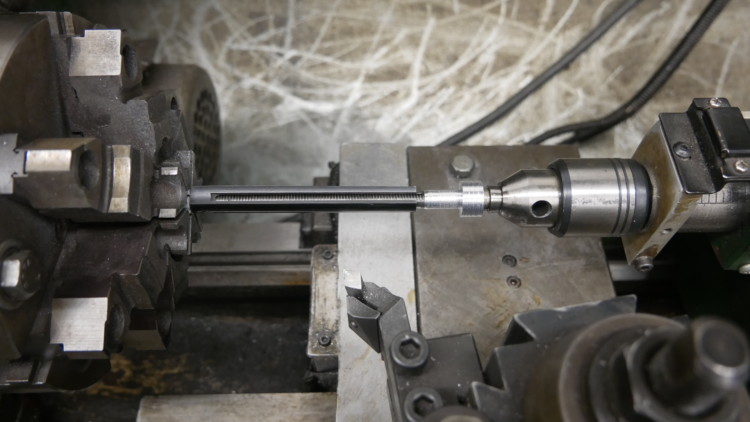 Worked great! A few thou removed from the shoulder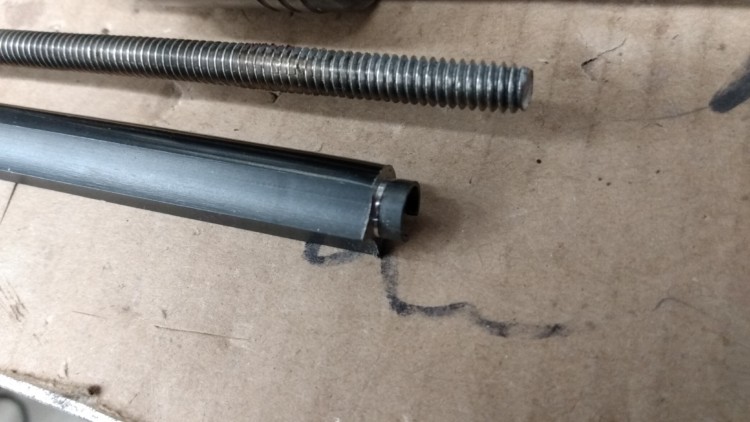 I used a Blued ejector housing that I had in my junk box and keeping the Stainless one incase I or a future owner wants to reinstall the 5.5″ barrel at some time…I'll polish it up and make it look like stainless…
Came out great!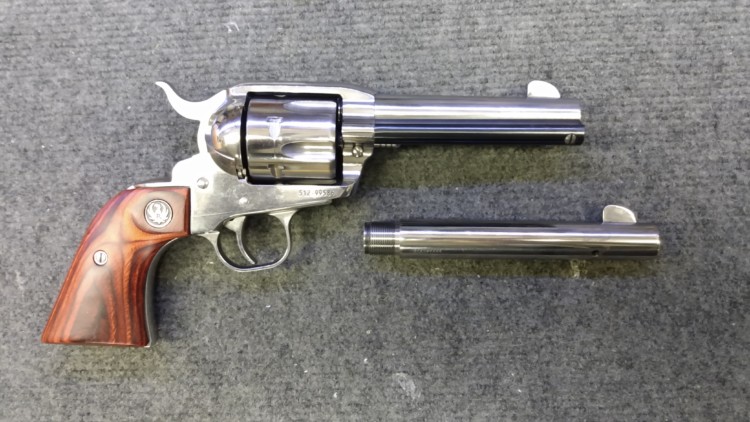 I'd love to know how a REAL gunsmith would do this job……If you have another way, please leave it in the comments below….
Be sure to check out lots more article about "Garage Entertainment" on my full web site…
THANKS!