I recently installed a Leatherwood Malcolm 6X "Short" scope on my Winchester High-Wall BPCR. Being favorably impressed, I bought the longer 6X Malcolm type scope from SWFA for my 1874 Sharps. Both rifles are chambered in 45-70.
The Sharps rifle has been wearing a simple rear elevated site with two white dots.
And a Beach type front sight available from Brownells
This has worked out great for hunting and close range shooting, but I want to shoot at 300 and 500 yards and my old eye simply can't find the small targets with iron sights.
I researched buying an actual vintage scope from Unertl or one of the other early century makers, but they were very expensive and I had no way of knowing what I was buying as they would all be used.
The Leatherwood Malcolm scopes are a great option. Very inexpensive and well made with excellent optics. I purchase most of my scopes from SWFA (swfa.com). They have everything in stock for quick shipping and the freight charges are realistic.
This Leatherwood 6X William Malcolm 3/4 inch, 32″ long scope, #M634321 was at my door for $372.00, including shipping.  Leatherwood link   http://hi-luxoptics.com/
Included with the scope are mounts and mounting hardware for a Sharps type rifle. I needed nothing else to mount to my Pedersoli.
The scope comes with a front mount with an adjustable dove-tail to fit most dovetail slots
And a rather crude, but serviceable rear adjustable mount.
This rear mount is what I would call a "Set and Forget It" type mount. There is no fine elevation adjustment. Set it up for one distance and loctite everything solid and it might be serviceable. Â Leatherwood used to offer an upgraded rear mount as an option but as of 1-5-16 I do not see it on their website.
There is also a $300 Precision Long Range rear mount available from Montana Vintage Arms. Various articles on the internet give it mixed reviews for the price. But I would wager that with a bit of filing and smoothing it could be made to work well.
https://montanavintagearms.com/product/mounts/silhouette-mount/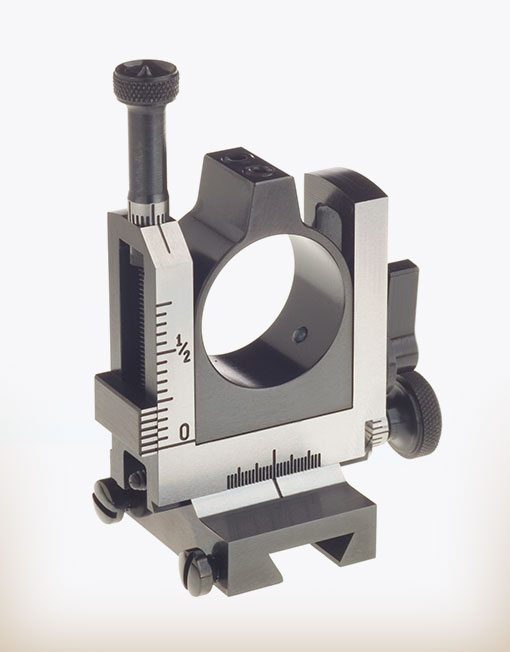 The rear mount that comes with the scope includes a heavy duty recoil base that utilizes the rear dovetail slot in the barrel and one of two factory drilled and tapped holes that my Pedersoli had.  If your barrel is not drilled and tapped, you might be able to use the base with just the dovetail, but they caution that heavy recoil could cause damage to the steel around the dovetail. On my rifle I could have used both drilled and taped holes but the mount only came with one screw that fit the strange thread dimentions on my rifle. It must be metric as nothing I had in my scope mounting hardware would fit the holes.
The directions that came with the scope are simply horrible.  Almost useless. The scope is made in China and Leatherwood could go a long way to supplying much better mounting directions. It took me a while to figure out how the whole rear mount went to gether. At some point I'll take it apart and photograph the entire mounting sequence to help others.
Once it was all mounted up I took the rifle outdoors to have a look through the optics.
The optics are extremely clear and sharp. Although it was twilight, there was a suprpising amount of brightness from a 3/4″ objective.
More testing will follow at the range.
UPDATE:
At the range my prediction of the problems with the rear mount were proven correct. Simply will not hold zero no matter how tight the screws are. And there is no possibility of returning to exact zero like a MVA or Unertl will allow. (I have a 28″ MVA on a High Wall and a couple of Unertls on Stevens 441/2 barrels)
But the optics are excellent. Looks like i'll be buying or making a rear mount soon.
UPDATE:
I designed a rear mount using a set of calipers. Read about it here:
http://rvbprecision.com/shooting/fabricating-a-unertl-type-scope-mount.html
More pictures here:Â  Sharps Photo Album